Welcome!
If you love great wines, you've come to the right place. We are Santa Barbara's premier wine retailer, offering a wide variety of local and imported wines. Our diverse assortment of wine comes from the world's finest vineyards with prices starting around $9.
Our May Newsletter (click here)




from Santa Rita Hills: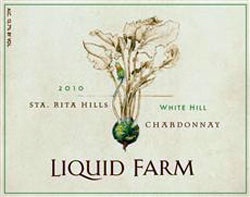 2011 Liquid Farm Chardonnay Golden Slope $48
high praise from the NY Times

2011 Liquid Farm Chardonnay White Hill $36
wine of the week, LA Times, 13 April 2013
Last call on 2009 Paring Pinot Noir Santa Rita Hills $25
2009 Penner-Ash Pinot Noir Shea Vineyard $64
2005 Bouchard Le Corton Grand Cru $136
from our cellar, and not to be missed!
***2009 Château des Tours Côtes du Rhône Reserve $34
(from Chateau Rayas)
2010 Sine Qua Non Five Shooter
Syrah & Grenache are both in stock ($275ea)
NV Bollinger Brut Rose $78 (reg 98!)
best buy in the country & when you buy
3 bottles its $70/btl!
2009 Anglim Central Coast Syrah $16.50
2010 Gaja Ca'Marcanda Promis $40
2010 Camus-Bruchon Bourgogne Rouge $24
outstanding pinot noir from a classic vintage!
AND A FEW CABS FROM NAPA IN HIGH DEMAND!

2010 Hundred Acre is Here!
2010 Caymus Cabernet Sauvignon Special Selection $118

2009 Dunn Vineyards Cabernet Sauvignon Howell Mountain $96 WA96+

2009 La Jota Cabernet Sauvignon Howell Mountain $56

2009 Opus One $210
_______________________________________________________
2011 Paul Hobbs Pinot Noir Russian River $55
save big when buying 3 or more bottles!
2011 Nikolaihof Riesling Federspiel Vom Stein $42
The first organic / bio-dynamic winery in Austria. This estate dates back nearly 2000 years (yes, that's two-THOUSAND!).

2011 Alzinger Grüner Veltliner Smaragd Loibner Muhlpoint $46
Terry Theise's favorite winery of the incredible 2011 vintage.

2011 Alzinger Riesling Smaragd Loibner Loibenberg $64

2011 Nigl Grüner Veltliner Freiheit $20.50
Our favorite go-to gruner.

2011 Domäne Wachau Beerenauslese Terrassen $34
a blend of gruner veltliner, riesling, chardonnay...this is one of the best dessert wines we've tried in ages. Clean, fresh, inviting!

from our cellar:

2008 Alban Syrah 'Reva' $call RP 96+ Points!
The 2008 Reva (Syrah) is stunningly beautiful. This is a relatively delicate, feminine Reva that impresses for its length, balance and utter purity of fruit. Dark red cherries, flowers, mint and silky, saline notes wrap around the expressive fruit on the long, polished finish. A hint of truffles adds to the wine's sensual, totally beguiling personality. In 2008, the Reva is drop-dead gorgeous. Readers should note that, in this vintage, there is no Lorraine or Seymour's, so the 2008 is a "super-Reva!" Anticipated maturity: 2013-2020.
2011 Linnie Calodo 'Problem Child' $56
Inky, dark, rich and impressive from cult producer Linnie Calodo. RW 94+
-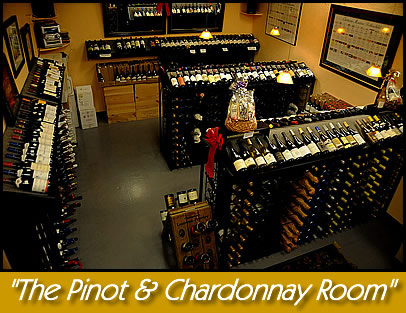 Complete Wine Inventory
updated 19 May 2013





___________________________
Store Hours:
Tuesday-Friday 11:00am-6:00pm
Saturday 12:00pm-6:00pm
Sunday & Monday by Appointment
___________________________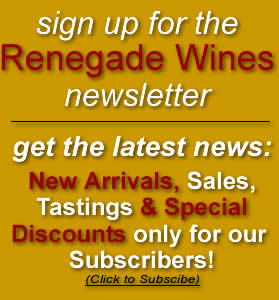 Six reasons to store your wines with us
We been storing wines for clients for over 23 years!
Redundant Temperature & Humidity Systems
Fire Sprinkler System
24 Hour Surveillance Cameras
Need advise on your wine? We have access to all the top wine reviewers and can -in a moments notice- see if your wine is ready to drink, has increased in value, or needs to be held for a few more years.
We are located in downtown Santa Barbara with easy access from the freeway, off-street parking, and close to dozens of great restaurants!
(more details click here)


Newly available
(more details click here)

About Us:
Renegade Wines is your one-stop shop for quality wines in Santa Barbara. With our assortment of fine wines from around the world, there is sure to be something to suit every taste and preference.
Renegade Wines was founded on the belief that quality wines should be accessible to everyone. That's why we take great care in selecting only the best suppliers. With great wines at affordable prices, Renegade Wines has grown to become Santa Barbara's premier wine retailer.
We offer fine wines, great service and monthly tastings. Ask about our local delivery service too.
If you do not see a wine in our inventory we can find it for you.

We have over 3000 sqaure feet of temperature & humidity controlled wine storage that can accommodate 8 cases to 500 cases.
We specialize in quantity discounts for weddings, caterers, special events, office and holiday parties and more.
Send us your menu and we will expertly pair our wines with each course.
Additional Services:

Cellar Management
Wine Appraisals
Wine Investment Evaluations
Private Wine Tastings