2021 was one for the books. Wines from abroad trickled in a bit quicker than the previous year, samples flowed freer, and quality from the new releases were note-worthy. We discovered many gems over the twelve months that made up 2021 from a lyrical Sonoma Coast Chardonnay to a near-mythical trocken Riesling. There was a Bordeaux that had us drooling for a bone-in rib eye and a Red Burgundy that begged to be sipped with duck a l'orange.
In short we tasted hundreds of really good wines last year. These Top 21 of '21 are the great ones.

Read and enjoy. Most of the wines are available at Renegade so if anything sparks your fancy email or give us a call.

Here's to a fantastic 2022.

2019 Tetramythos Roditis (Greece, Peloponnisos, Patras) $14.50
There's startling quality in this wine made by brothers Aristides and Eustatius Stathios. The wine offers a finesse and purity that are unexpected at this price level. The sheer dimension and clarity of flavor, allied to a luxurious texture, yet all packed into an orderly frame, are breathtakingly good. There is nothing even remotely offbeat about this classy and delicious beverage. A great way to begin the countdown.


2019 Jean-Max Roger Sancerre Cuvée "Marnes et Caillotes" (France, Loire Valley, Sancerre) $30
By far our most popular Sancerre in 2021. There's an addicting savoriness the moment the wine meets your palate. Clean, pure notes of citrus, elder flower, floral loveliness, a bright core of acidity and a long balanced finish. This is how good Sauvignon Blanc can be.

2019 Cume do Avia Ribeiro No. 7 Colleita Branco (Spain, Galicia, Ribeiro) $26.50
"The most beguiling wines give the impression that you've never truly fell in love like you just did with the wine currently in your glass."
This was our first impression too which mingled with a stunning silence as the finish lifted us to another dimension. Freshness, elegance and purity come to mind in this blend of indigenous varietals planted in Ribeiro (53% Treixadura, 17% Albariño, 14%, Loureira 13%, Lado, 3% Caíño Branco).

2020 Tensley Syrah Colson Canyon Vineyard (Santa Barbara County) $46
This one is a showstopper. Super-ripe red cherry jam, spice, rose petal, mint and blood orange explode from the glass. Even with the opulence this Syrah retains so much brightness and energy.
The 2020 is dense, exhilarating and exotic to the core.



2018 Domaine de la Mordoree Lirac La Dame Rousse (France, Southern Rhone, Lirac) $28
From one of our favorite Rhone producers: a 50% Grenache, 50% Syrah blend with aromas of raspberry, black currant and violets. This is alluring, indulgent but also finely detailed. There's gorgeous fruit, a charming spice, and incense aromas towards the finish. You simply must taste it.


2020 Zarate Albarino Rías Baixas Val do Salnés (Spain, Galicia, Rías Baixas) $26
It was in 1953 that Ernesto Zarate initiated the Albariño Festival in Salnés' capital of Cambados. Yet, he withdrew his wine from the festival's competition three years later having won first prize each year, vowing not to re-enter until another grower had matched his accomplishment. To this day, no one has.
A total stunner of an Albarino from a reference-point producer. A highly textural and mineral-driven wine with a gravelly granitic mouth feel overlaid with apple floral and a grapefruit zing. Aromatics and texture are beautifully matched: jasmine, elder flower, granny smith, green citric zest, zippy acidity, clean riverstone minerality, a touch of lanolin creaminess and a delicate bitter herb crunch to finish. Superb.


2018 Philippe Garrey Bourgogne Clos des Boilles (France, Burgundy) $34.50
Sometimes it's early in the morning (ok, 10am) and we really do not feel like tasting wine; there's coffee to finish, maybe a bite of bagel left; one of those mornings. Early last year our sales rep. knocked on the door and asked if we wanted to taste a very nice Burgundy he just opened. In our heads the answer was no, but then curiosity interfered; it had to be a pretty good wine if this guy's here before we open. That's how we were introduced to Philippe Garrey and it was love at first sip.
A certified biodynamic producer this wine with 20% whole clusters begins with aromas of red berry, rhubarb, and freshly tilled soil. On the palate it has pizazz with a bright spice element wrapped around more red and dark berry fruit. There's a salty savoriness that emerges mid way through then a succulent finish that keeps building as the wine opens. A gorgeous wine bottle after bottle.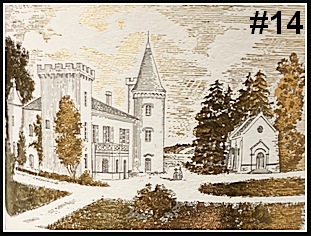 2015 Château La Tour de Mons
(France, Bordeaux, Médoc, Margaux)
$42.50
Give this one an hour or two to open up and it transforms into an alluring gem. Lovely freshness paired with silky tannins, red and black fruit, lilac and spice. It may be the best value in Margaux.


2020 La Scolca Gavi di Gavi Black Label (Italy, Piedmont, Gavi) $45
There's wines from Gavi, then there's THIS WINE from Gavi: 100% Cortese that is the pinnacle of the appellation. If you try this blind you may think you're drinking a Puligny-Montrachet. There's tons of minerality paired with citrus blossoms, almond notes, lemon, apricot and green apple. There's a beautiful flint-E-ness that evolves in the glass too. Decant this one for an hour and enjoy the heck out of it! Fabulous with seafood, chicken Milanese, pan roasted pork chops too.


2020 Erste+Neue Kellerei Schiava Kalterersee Classico Superiore (Italy, Alto Adige, Lago di Caldaro) $16.95
Schiava, or Vernatsch in the local dialect, is a red grape variety native to the Alto Adige. It produces dangerously delicious pale red wines that make a wide range of foods taste great; we love it with pork, but it's also perfect with salmon, roast chicken, and all kinds of pastas. One of our best sellers in 2021.


2017 Blagden Chardonnay Sangiacomo Vineyard (Sonoma Coast) $48
A woman walked into Renegade early last year to shop for wine. We got to talking and it turned out she makes wine for some high end restaurants throughout California. When we asked to taste her wines at some point she replies, "What about now?" The rest is history. This wine got us excited about Chardonnay again. We've been highly recommending it ever since.
Here's the scoop: On the nose, lemon curd, tangerine peel, kiwi, meringue and saline with hints of citrus blossom. As it opens, you can smell night jasmine, apple, honeydew melon and sweet nectarine. On the palate, the velvety entry coats the palate with golden delicious apple, almond and beeswax, citrus peel and pineapple which moves into a firm yet elegant citrus fruit core. This graduates into a long finish with minerality, stone fruits and a subtle oak undertone with racy acidity. It is an organized spectrum of bright flavors that wakes up the senses for food.


Share this email
Manage your preferences | Opt out using TrueRemove®
Got this as a forward? Sign up to receive our future emails.
View this email online.
This email was sent to [% member:email %].
Continue receiving our emails, add us to your address book.