2012 Domaine Ramonet Bourgogne-Aligote ($40)
2012 Domaine Ramonet Chassagne-Montrachet 1er Morgeot Blanc ($104)
2012 Domaine Ramonet Chassagne-Montrachet 1er Clos de la Boudriotte Rouge ($92)
2011 Domaine Ramonet Chassagne-Montrachet 1er Clos St. Jean Rouge ($84)
Sometimes the Holidays arrive early. Four new arrivals from an epic Burgundian producer.
Quantites are limited so call to reserve.

2014 Brave & Maiden Cabernet Sauvignon - Santa Ynez Valley ($36.50)
We cannot recall a new winery ever receiving such accolades. Every wine we have tasted is hand-crafted genius.
The 2014 Cabernet is no exception, which is perhaps why it's hard to keep on the shelf.
Do yourself a favor and try this wine!

1995 Lopez de Heredia Vina Tondonia Gran Reserva ($108)
This 1995 was just released last week, 21 years after harvest. Another world-class effort.
Only 12 bottles available.


2015 Cordon Sauvignon Blanc Happy Canyon $14.85
This is brilliant every vintage and for the price it's a bottle for every warm evening this summer.
We also have in stock his wonderful Pinot Noir from Santa Rita Hills:
2014 Cordon Pinot Noir 'Les Jumeaux' ($30)


2015 Donnhoff Riesling Trocken ($24.50)

Donnhoff, Donnhoff, Donnhoff. The 2015 vintage in Germany is as good as it gets. Possibly as EPIC as the 1971 vintage (by the way, the best wines from 1971 are still incredible).
This entry level Riesling from Donnhoff is wound tight and needs some time to breath.
Give it 30 minutes of air and the stone fruit notes begin to show. The freshness is daunting. This is Sushi Riesling (think Arigato and some Blue Fin Tuna).

2014 Selbach-Oster Zeltinger Sonnenuhr Riesling Spatlese ($28.50)

"Masterly! Apple compote strained through slate-dust. Rich but disiplined, gorgeous and brainy; the botrytis iron is a grind of pepper,not over the fruit but bound to the minerality, which is like a ball of titanium, napped with key-lime." -Terry Theise
We love his discriptions even though we're not always sure whay they mean. That being said, this is an awesome bottle of wine. Take it to your favorite Thai restaurant, order a spicy curry, and prepare to be amazed.



2015 Paul Thomas Sancerre Rose Chavignol ($22)
A seriously refreshing 100% Pinot Noir from proabably the best wine producing village in Sancerre: Chavignol.
Bright, refreshing, nice acid, and a clean, long finish perfect for the days ahead when we are suppose to break all temperature records here in Santa Barbara, and elsewhere.


2015 Brundlmayer Zweigelt Rose ($20.50)

While the native grape in Austria, Zweigelt, might not be everyones cup of tea in terms of pleasing red wine, it does make an INCREDIBLE dry rose that's fresh, zippy, smart! Don't miss this one.

2013 Thibault-Liger-Belair Bourgogne Blanc Les Charmes ($20)
Did we save the best for last? You decide. Our minds are made up. This is stunning bottle of Chardonnay for Twenty Dollars. In stock for the weekend!
-
WEEKEND DEALS: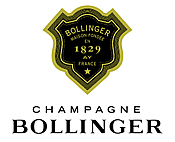 Bollinger Brut Special Cuvee is on Sale!
$58 / bottle (reg 74)
AND if you purchase 18 bottles we'll throw in a FREE Magnum to boot!
-
2014 Chapoutier Banyuls $22 (reg 36)
-
2012 Pago Florentino La Mancha, Spain: 100% Tempranillo $16 (reg 26)
-
2014 Chablis:
2014 is an incrediable vintage for Chablis; classic oyster shell, limestone, and tons of minerality. We have these in stock with many more on the way.
-
2014 Samuel Billaud Chablis $28
-
2014 Samuel Billaud Chablis 1er Vaillons Vieilles Vignes $38.50
-
2014 Domaine Billaud-Simon Chablis 1er Montee de Tonnerre $52
-
2014 Jean-Marc Brocard Chablis 1er Montee de Tonnerre $42
-
2014 Jean-Marc Brocard Chablis Sainte Claire Vieilles Vignes $20 -incredible value!
-
2014 Domaine Louis Michel Chablis 1er Butteaux $36
-
2014 Patrick Piuze Chablis 1er Butteaux $54
-